ACCESSIBILITE // INCLUSION
DAN.CIN.FEST s'engage pour l'accessibilité et l'intégration des personnes en situation de fragilité ou de handicap, dans une dynamique inclusive féconde pour tous. Plusieurs dispositifs sont mis en place pour permettre à chacun de participer pleinement au Festival, notamment en lien avec la Nuit du Handicap et le soutien de la Délégation Handicap pilotée par Mme Viallon à la Ville de Saint-Etienne.
N'hésitez pas à nous contacter pour nous poser vos questions et nous permettre de vous accueillir dans les meilleures conditions !
DAN.CIN.FEST is committed to the accessibility and integration of people in situations of fragility or disability, in a fruitful inclusive dynamic for all. Several measures have been put in place to enable everyone to participate fully in the Festival, in particular in connection with the Night of the Disability and the support of the Disability Delegation led by Mrs Viallon in the City of Saint-Etienne. 
Do not hesitate to contact us to ask us your questions and allow us to welcome you under the best conditions! 
Nous proposons une interprétation Français / Langue des Signes Française en partenariat avec diXit Interprétation sur les journées du Samedi 15 et Dimanche 16 juin. Tous nos films sont proposés avec sous-titres français classiques ou CC.
We propose an interpretation Spoken French / French Sign Language in partnership with diXit Interpretation on Saturday 15 and Sunday June 16. All our films are available with classic French or CC subtitles.
Pour les personnes en situation de handicap mental et tous ceux qui le souhaitent, nous utilisons la méthode Facile à Lire // Facile à Comprendre pour présenter chaque temps fort.
For people with mental disabilities and all those who wish to, we use the Easy to Read // Easy to Understand method to present each highlight. 
Les lieux d'accueil sont équipés ou aménagés pour accueillir les personnes à mobilité réduite dans la limite des places définies par les commissions de sécurité référentes.
The screening spaces are equipped to accommodate people with reduced mobility within the limits of the places defined by the relevant security committees.
PASS FESTIVAL à 12 euros pour un accès à toutes les séances.
BILLETS INDIVIDUELS 
Longs métrages (L'urgence d'agir, Hair, Noureev) : Tarifs habituels du Méliès + 1 euro.
Courts-métrages : Plein Tarif 4 euros / Tarif Réduit 2 euros.          
Les billets seront à prendre sur place au Cinéma Le Méliès le jour même des séances.
FESTIVAL PASS at 12 euros for full access to all sessions.
INDIVIDUAL TICKETS 
Feature films (The urge to act, Hair, Nureyev): Méliès' usual rates + 1 euro.

Short films: Full Price 4 euros / Reduced Price 2 euros.           
Tickets will be available at the Cinéma Le Méliès on the day of the screenings.
Les professionnels peuvent nous contacter pour se voir délivrer une accréditation via notre mail contact@dancinlab.co
L'accréditation de 20 euros est valable pour les 3 jours de festival et vous donnera accès à l'ensemble des projections ainsi qu'à la rencontre professionnelle du Samedi 15 juin prévue à 10h au Cinéma Le Méliès Jean Jaurès autour des « Nouveaux enjeux de développement pour le Cinéma Dansé Sociétal dans le monde ».
Votre accréditation vous donnera droit aussi à des réductions pour vos repas et votre hébergement auprès de nos partenaires sur présentation de votre badge.
Les réalisateurs et professionnels porteurs d'un film en compétition pourront bénéficier d'une accréditation gracieuse dans la limite de 2 personnes par film. Au-delà, les autres membres de leur équipe pourront bénéficier d'une accréditation à 12 euros.
Professionals can contact us to receive an accreditation via our email contact@dancinlab.co
The 20 euros accreditation is valid for the 3 days of the festival and will give you access to all the screenings as well as to the professional meeting on Saturday June 15th scheduled for 10am at Cinéma Le Méliès Jean Jaurès around the « New development challenges for Social Danced Cinema in the world ».
Your accreditation will also entitle you to discounts for your meals and accommodation with our partners upon presentation of your badge.

Directors and professionals carrying a film in competition will be able to benefit from a free accreditation up to 2 people per film. Beyond that, the other members of their team will be able to benefit from an accreditation at 12 euros.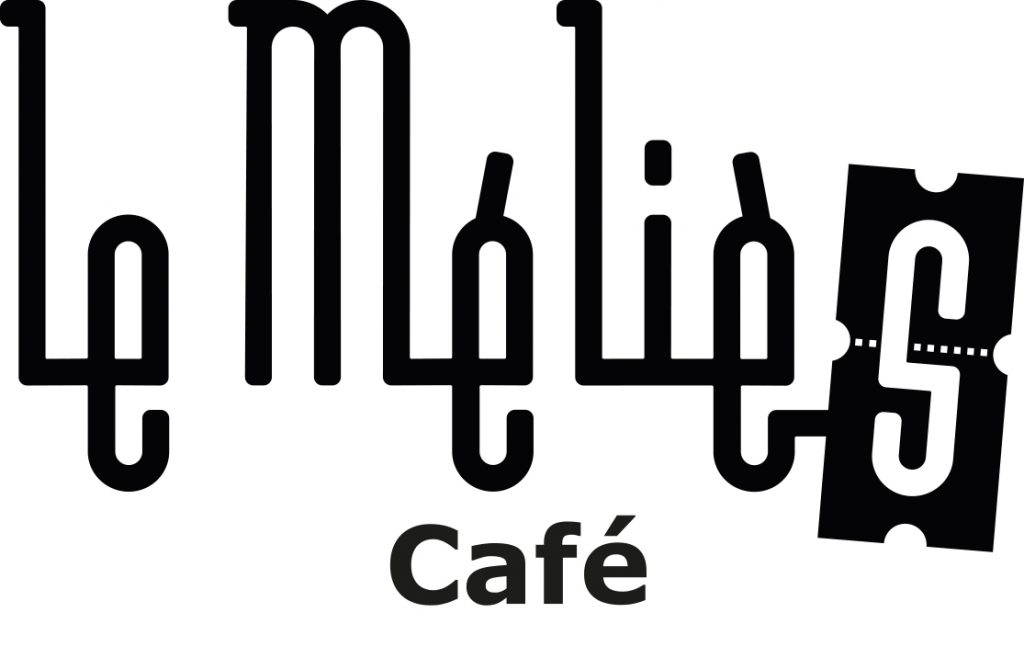 Des produits frais et un accueil chaleureux comme on les aime au sein-même du Cinéma Le Méliès, avec une belle terrasse pour profiter de la douceur estivale... Un spot stéphanois de 1er choix à ne pas manquer !

Fresh products and a warm welcome as we like it at the heart of the Cinéma Le Méliès, with a beautiful terrace to enjoy the mild summer... A first choice spot in Stephan, not to be missed!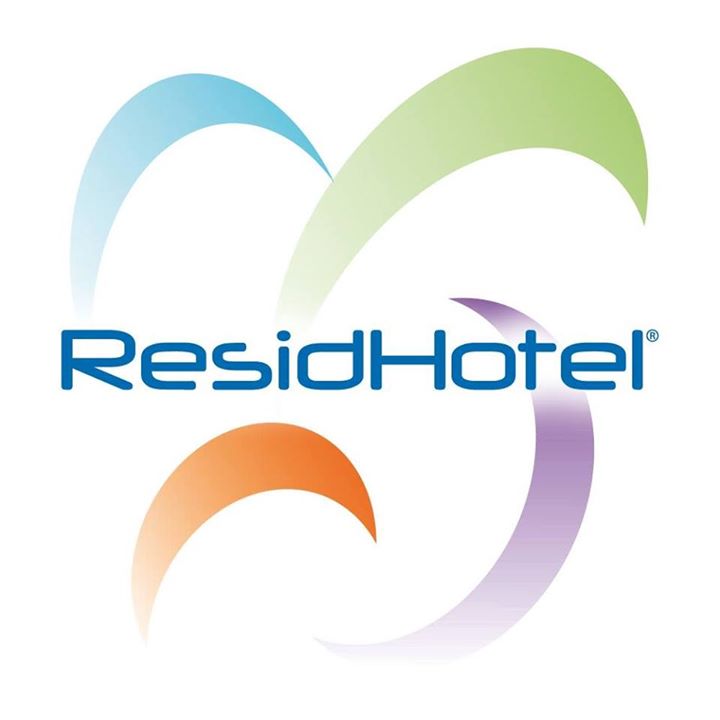 Des chambres agréables munies d'une kitchenette pour être autonome et la possibilité de prendre un petit déjeuner copieux sur place, le tout à 450 mètres du Méliès Jean Jaurès dans une rue piétonne du centre ville 🙂

Pleasant rooms equipped with a kitchenette to be autonomous and the possibility of having a hearty breakfast on site, all at 450 meters from Méliès Jean Jaurès in a pedestrian street in the city centre 🙂
COMMENT VENIR // HOW TO COME 
EN AVION // BY PLANE
Choisissez d'atterrir à l'Aéroport de Lyon Saint-Exupéry.
Vous pouvez ensuite prendre la navette Rhône Express puis un train depuis la Gare de Lyon Part-Dieu jusqu'à la Gare de Saint-Etienne Châteaucreux.
Vous pouvez également prendre un bus (Ouibus ou Flexibus) directement depuis l'Aéroport Lyon Saint-Exupéry jusqu'à la Gare de Saint-Etienne Châteaucreux. Cette option est moins onéreuse mais les liaisons sont moins fréquentes.
Choose to land at Lyon Saint-Exupéry Airport.
You can then take the Rhône Express shuttle bus and then a train from Lyon Part-Dieu station to Saint-Etienne Châteaucreux station.
You can also take a bus (Ouibus or Flexibus) directly from Lyon Saint-Exupéry Airport to the Saint-Etienne Châteaucreux train station. This option is cheaper but connections are less frequent.
EN TRAIN // BY TRAIN
Une fois Gare de Saint-Etienne Châteaucreux, prenez soit un taxi soit le tramway N°2 direction Hôpital Nord ou La Terrasse.
Pour le Cinéma le Méliès Jean Jaurès descendez à l'arrêt Jean Jaurès.
Pour le Cinéma Le Méliès Saint-François, descendez à l'arrêt Fourneyron.
Once at Gare de Saint-Etienne Châteaucreux, take either a taxi or tramway No. 2 towards Hôpital Nord or La Terrasse.

For the Cinéma le Méliès Jean Jaurès, get off at the Jean Jaurès stop.
For the Cinéma Le Méliès Saint-François, get off at the Fourneyron stop.